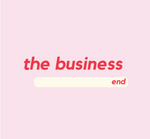 October has been a very exciting month for the team at TABOO! Being the first month that the Directors and Creative Director have been in the same country in over 6 months, we hit the ground running and couldn't wait to start the next phase of TABOO.
Our number one priority for October was to finalise our product and set a plan to begin fundraising the $48k we need for the first order of TABOO branded sanitary products. Having just visited the manufacturing plant of our potential suppliers in Barcelona, Eloise was able to bring back lots of juicy info that got us very excited for the next steps.
In between some strategic planning and long term goal setting, we have been busy holding a TABOO stall at the musical performances of 'Ordinary Days'. The stall has been a great way to share our information brochures with the musical goers, promote our mission and business, and sell some merchandise and raffle tickets. Thank you to One Rundle Trading Company for donating the beautiful raffle prize, and well done to the amazing team at little world media who put on such a fantastic show - thank you for having us!
We are also extremely excited to be involved in the promotion of Change Makers, a program run by the City of Unley, and designed to empower young people and their entrepreneurial ideas. TABOO's journey was kicked into action through an Unley Council competition similar to Change Makers, and so we were very keen to be involved in a small way again this year! We had a great afternoon of being interviewed and filmed for the launch of the program, and encourage you to check out the videos on the 'Change Makers' and 'City of Unley' social pages. If you have an entrepreneurial idea and are looking for mentoring, guidance, experience and seed money, then please consider Change Makers. You'll never regret it!
Mid way through October, Eloise and I packed our bags (very last minute) and nearly missed our plane to Melbourne, for 4 days of meeting with various people and groups. On the first day, we were super humbled to meet TABOO ambassador Tessa Canny and her friend Jade for a coffee. We handed them some sample tee shirts to take back to their school, where they plan to hold a campaign directing the girls to the tee shirt sales. The goal is to sell 100 tees, and they are well on the way! Thank you, gorgeous women, for working hard in this hectic time of year to spread TABOO's message and help us reach our goal!
The next day, we had a meeting with an amazingly generous man - with a genius brain- who was able to show us the weak points in our strategic plan and how to go about improving them. Since then, our long term plan has become a whole lot more sustainable, reliable and efficient, and we are very excited to see it come to life and share the results with you!
The next day was super refreshing and energising. We met with two incredible women from One Girl, an organisation with a very similar mission to us. We chatted about some possible ways that TABOO and One Girl can partner up in the future, and ultimately how we can support each other as we aim to eradicate the obstacle of the menstrual taboo.
On the last day of our trip, we had such fun presenting to 100 young women from Melbourne Girls Grammar. We spoke about our journey, our plans and ran an activity that encouraged the girls to create their own TABOO fundraiser. Some incredible ideas surfaced, and we are definitely keen to take some of them on board!
Written by Isobel Marshall